What are the best places to spot celebrities in Rome?
Answers from Our Experts (1)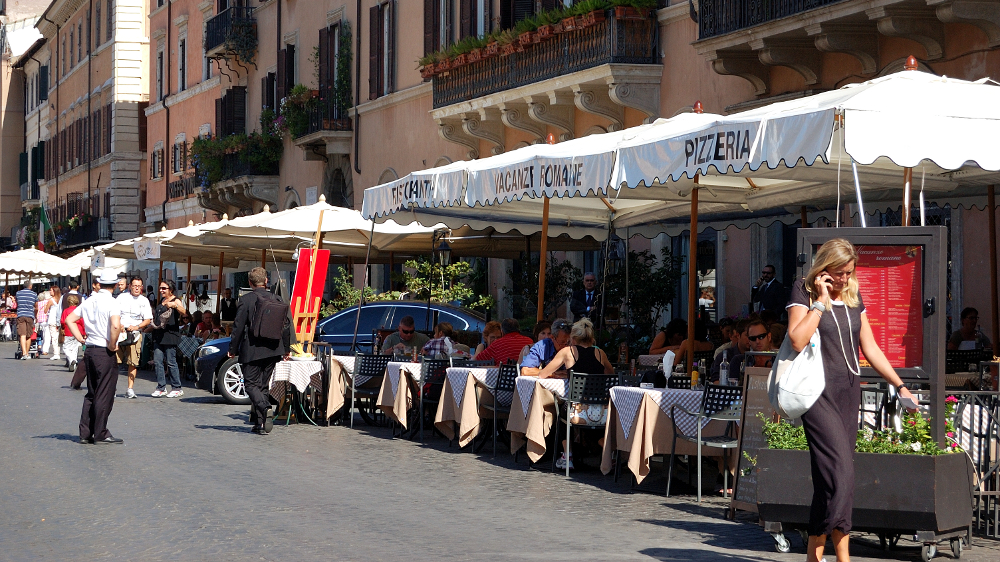 Photo by Angela Corrias
In Rome you can spot celebrities in many places and neighborhoods. Obviously, most of the times they are Italian celebrities, but it's not uncommon to see also international actors and singers hanging around, especially when movies are being shot in Rome, usually at Cinecittà, the city's movie set production, but also at the main attractions such as Piazza Navona.

I often met Italian celebrities strolling in Trastevere in the evening, shopping in Via Cola di Rienzo, Prati area, and pushing their baby's buggy in Viale Giulio Cesare, near the Vatican, but probably the easiest place where to spot celebrities on a daily basis is around Piazza Mazzini, near the historic palaces of the RAI, national Italian broadcasting station. Here you have a great chance to see Italian TV celebrities possibly every day.

Finally, if you are into politics, the best places to spot some Italian politicians are from Corso Rinascimento, near Piazza Navona, to Piazza Colonna, near Via del Corso, area where lie the buildings of the Parliament.