What are the best bakeries in Oahu?
Answers from Our Experts (2)
Leonard's Bakery | 933 Kapahulu Ave, Honolulu
You can't visit Oahu without trying one of the island's favorite desserts – malasadas. Leonard's Bakery in Honolulu has been wowing customers with these puff pastries for over 50 years. A malasada is a Portuguese doughnut that can be filled with custard and dusted with sugar, cinnamon sugar, or li hing powder. Enjoy these treats when they are hot and fresh out of the oven.

Ted's Bakery | 59-024 Kamehameha Hwy, Haleiwa
For a delightful dessert on the North Shore, swing by Ted's Bakery. Located near Sunset Beach, this shop is known for their scrumptious pies. I highly recommend the Chocolate Haupia Cream Pie - a layer of rich, smooth dark chocolate custard cream, filled with another layer of haupia (creamy coconut pudding,) and topped with whipped topping.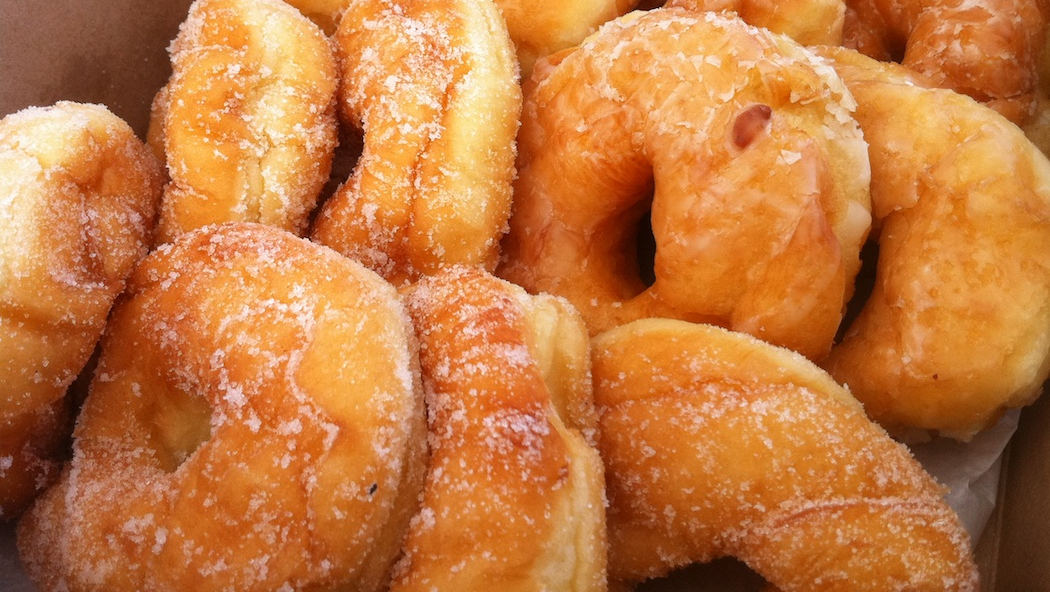 Catherine E. Toth
There's no shortage of great bakeries on Oahu, each of them selling its signature dessert or baked good.

Here are my six favorite bakeries on the island — and what you should buy from each:

Kamehameha Bakery, 1339 N. School St., Kalihi

This hole-in-the-wall bakery has been baking up some of the best glazed and poi (taro) donuts for generations. It's hard to find, tucked away in a brick building in Kalihi with a small storefront that's easy to drive past. But in the early morning, before the sun comes up, there's usually a line snaking out the door and on the sidewalk. WHAT TO GET: Poi glazed donuts, banana bread.

Anges' Portugues Bake Shop, 46 Hoolai St., Kailua

While Leonard's Bakery in Kapahulu has built a reputation for churning out the Portuguese fried dough called malasadas, this bake shop in Kailua on Oahu's windward side arguably makes the best on the island. The malasadas — fried dough doused in white sugar — are made fresh, perfectly crispy on the outside and soft on the inside. WHAT TO GET: Malasadas, of course!

Liliha Bakery, 515 N. Kuakini St., Liliha

Since 1950, this neighborhood bakery has been serving up pies, pastries and cakes that draws customers from around the island. It even has a lunch counter — open 24 hours except on Mondays — where you can get pancakes, mahi mahi plates, beef stew and hamburgers. WHAT TO GET: Cocoa Puffs (cream puffs with a chocolate filling and topped with chantilly frosting), green tea rolls.

Paalaa Kai Bakery, 66-945 Kaukonahua Rd., Waialua

When you're on Oahu's North Shore, head to this hard-to-find bakery in the charming town of Waialua. It's one of those neighborhood bakeries that residents know about — but you likely won't find in any travel guide books. WHAT TO GET: Snow Puffies, delicate Napoleons filled with a smooth cream, and malasadas.

Deluxe Pastry Shop, 45-1042 Kamehameha Highway, Kaneohe

Located near another bakery — Kaneohe Bakery, which has great custard pies — is Deluxe Pastry Shop, a small bakery next to a laundromat with three parking stalls outside. It has daily specials on pies — the lemon custard is a favorite, though it's only made twice a week — and the pastries are almost always fresh. WHAT TO GET: Long Johns, apple pies.

Larry's Bakery, 4369 Lawehana St., Salt Lake

Once exclusively a wholesale bakery, Larry's Bakery offers old-fashioned desserts like chantilly cake, chiffon cake, dream cake, chocolate fudge cake, bread pudding and various roll cakes. It's located near Target, just a small window with hardly any signage. (Get your GPS ready!) WHAT TO GET: Iris' OMG (a brownies with cream cheese on a shortbread crust), white chantilly cake, haupia dobash double cake.