What are the best things to do with kids in Washington D.C.?
Answers from Our Experts (5)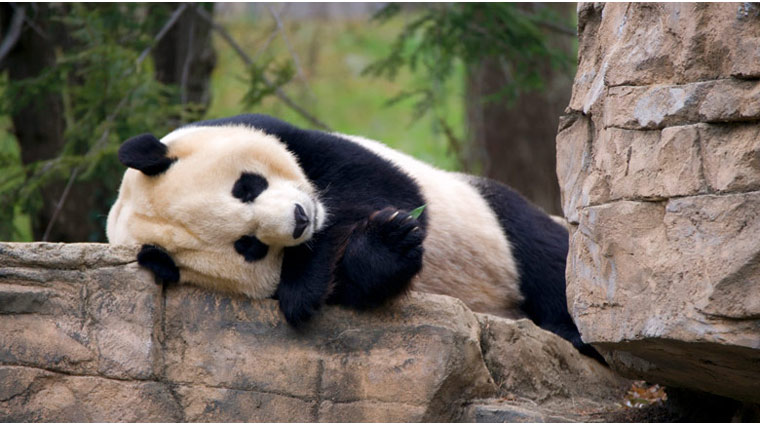 ©iStock/steinphoto
Sure, suits and BlackBerrys fill Washington, D.C., a city dedicated to the federal government. But plenty of cultural activities make the nation's capital a destination vacation. Take a canoe down the Potomac or visit the U.S. Botanic Garden and National Garden, for example. The National Zoo, the old standby Eastern Market and Washington Harbour are all equally great destinations where you can soak up some sun and put a smile on your kids' faces. Here are our five favorite things to do with the kids:

1. Eastern Market. Completed in 1873, the Eastern Market is Washington's oldest and longest continuously operated fresh food public market, and a favorite of locals. Bring the whole family to pick up fresh produce, flowers, crafts, jewelry and other delicious treats.

2. National Zoo. See the world-famous giant pandas, walk through an aviary with free-flying parrots, experience a rainforest, enjoy the antics of otters and watch the apes swing from trees at the National Zoo, all for free.

3. Washington Harbour. Located at the bottom of Georgetown, Washington Harbour, a large plaza waterfront, features several restaurants with outdoor seating and a popular boardwalk and harbor that offer views of the Potomac River, Kennedy Center and Key Bridge.

4. Paddle the Potomac. If you'd like to paddle down the Potomac, head to Jack's Boathouse, where you can rent canoes and kayaks. The shop also offers guided sunset tours on the river to see the memorials and monuments from the water's edge. See the website for pricing.

5. Botanic and National Gardens. The U.S. Botanic Garden and National Garden features about 26,000 plants on display in different ecological zones. Outside this beautiful Victorian-style greenhouse conservatory is the small National Garden and Bartholdi Park, a splendid English-style garden.
The five best things to do with kids in Washington D.C., are visiting the Smithsonian National Zoo, the Newseum, Natural History Museum and Spy Museum, and taking a paddle boat on the Tidal Basin.
Although the Smithsonian offers kids lots of learning opportunities as they have fun exploring the Natural History or Air & Space Museum, there are two local and unique museums that transport kids to a make-believe world where they can become a spy and save the world (International Spy Museum) or a news broadcaster and take home a tape of themselves announcing the day's news (The Newseum). Children of all ages also enjoy front-row box seats to a Nationals game...we can even provide the glove to snag a foul ball or two!
Washington, D.C. is an ideal city for family travel — it's easy to find activities that suit kids and kids at heart alike. Some of the city's best cultural attractions have special activities suited just for little ones. One of our favorites is the Spy Museum downtown, which offers kid-friendly programming and a slew of interactive exhibits.

We'd also suggest a ride around the Tidal Basin on a paddleboat. As long as your children are big enough to reach the pedals, it's a fun and relatively low-cost activity the whole family can enjoy. If your children are animal fans, a visit to the National Zoo is also always in order — the spacious and Metro-accessible zoo is free and offers the standard lions, tigers and bears plus special reptile, elephant, bird and famed panda exhibits that are fun for all ages.

Parental note: Most of Washington, D.C.'s luxury hotels (and all of the properties on our Forbes Travel Guide star-rated list) offer some sort of concierge-suggested list of activities for parents traveling with VIK's (Very Important Kids). The concierge at most any hotel can also arrange custom tours and special activities to suit a child's age or special interests.
I have a five year old and there's always something to do in DC. The museums are amazing and because they're free, we pop in for half an hour just to see the fish tank or the butterfly room at the National Museum of Natural History or to just say hi to the giant pandas at the National Zoo. I'm never on a three-hour museum death march as I sometimes am when I pay $25 to get in. Theater is terrific — Adventure Theater, Imagination Stage, the Smithsonian's children's programming of music and puppet shows are all thrilling for kids. Glen Echo Park in Maryland requires a car but your reward is an antique carousel, playgrounds, and a dinosaur hunt area. DC's Aquarium is hidden in the basement of the Department of Commerce (who knew?) and is a small but worthwhile gem. The Rock Creek Park Nature Center inspires kids' innate attraction to nature, with horses, a small planetarium, and tons of special lectures.

For very young children, head to the National Building Museum's Building Zone where toddlers can construct with enormous legos and build cars from block. Run upstairs for the Play Work Build exhibit featuring giant foam blocks and a virtual building screen. The museum's main room is gigantic and on a rainy day you'll find dozens of kids just running from end to end, playing tag and enjoying the indoor fountain.