What are the best food gifts to buy in Montreal?
Answers from Our Experts (2)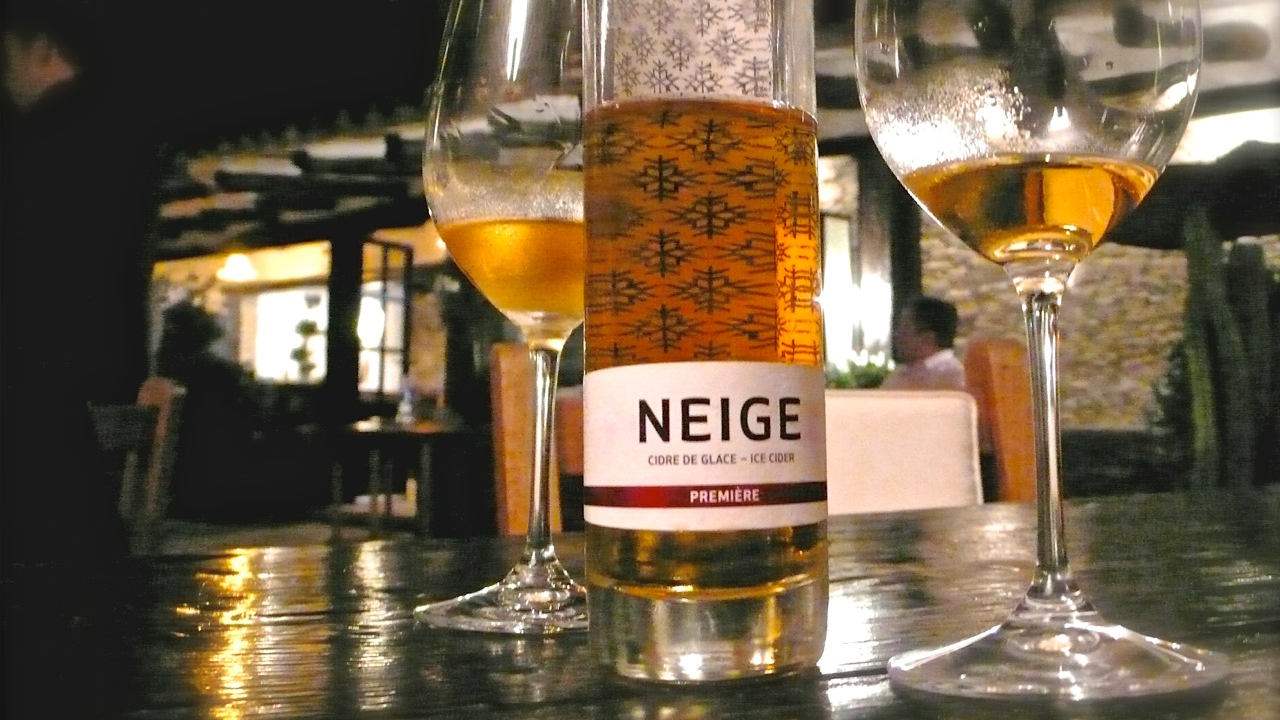 La Face Cachée de la Pomme
What makes a great food gift? First, you need fresh products that grow exceptionally well in your area. Second, local expertise or savoir-faire and tradition. Third, a little twist that makes the end-product different from what's done anywhere else. And finally, it has to be easy to pack in your luggage and be able to travel well. Following this concept, here are my choices for best food gifts from Montreal.

Let's start this list with alcoholic beverages, since my first suggestion is Ice Cider! Following the example of Niagara's Icewine, Quebec growers have now mastered the art of picking apples as late as January, when they are frozen and covered with snow, and make this refined product called ice cider. Great as an aperitif or in lieu of a dessert wine, ice cider accompanies with panache and enhances the flavors of cheeses, chocolates, foie gras and desserts. Among the best, let's note Neige Première and Pinnacle Signature. It's the perfect food gift to carry in your luggage and it makes a great gift or souvenir!

While on the subject of alcohol, the local beers from micro-breweries are booming in the Montreal region. Why not discover their great tastes and varieties and bring your favorites back home to make your friends discover the taste of Quebec! Many markets are specialized in micro-brewery beers and can offer great advice as well as a very large selection of locally-made beers. For example, the little Marché Station 54, just across the street from my house, offers 450 different beers, most of them from local micro-breweries!

Maple syrup is our greatest pride, as far as agricultural products are concerned. This sweet syrup is unsurpassed for taste and refinement at the breakfast table! You can purchase nice gift bottles of maple syrup at Maple Delights Stores, located in Old-Montreal and at Trudeau Airport, also at Jean-Talon or Atwater Farmer's Markets and in most gift shops worthy of this name. Maple Delights also makes maple leaf shaped chocolates, filled with maple syrup or maple sugar; the dark chocolate ones are my favorite!

Smoked Meat, although best eaten freshly cooked on the premises, moist and hot, can also make a great food gift to bring back home. Chances are that one of your friends who has been to Montreal before, may have begged you to bring him back a brisket of Montreal style smoked meat; it's that good! You can buy vacuum-sealed, ready-to-travel-across-the-border, briskets of smoked meat at Schwartz or at Lesters.

Bagels. Because we seriously think that Montreal bagels are better than New York's! While the discussion on that subject has been going on for ages, you should definitely try them and bring some back for next Sunday's brunch at your house! Two major bakers fight for the title of best in the city: Fairmount Bagels and St-Viateur Bagels. My heart goes to Fairmount, but really, they are both amazing!

Our Province has been producing great cheeses, some of them rivaling with the best French cheeses for the refinement of their taste and their quality. Oka, Pied de Vent and Migneron are at the top of my list of local cheeses but you have more than 300 different Quebec cheeses to choose from!

Enjoy your shopping and try not to eat or drink them yourselves before you actually do offer them as gifts!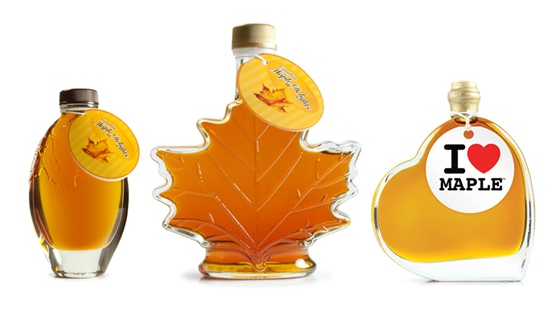 Anything and everything with maple syrup. Pure and simple.

If you haven't already been to one of Quebec's celebrated sugar shacks (les cabanes à sucre), you're missing out on one of French Canada's prized gastronomic experiences, which is virtually saturated in this sweet natural goo.

My fiancé's family is québécois pure laine – literally "pure wool Quebecker" – and do they ever covet their golden syrup, adding it not only to crêpes ("pancakes," albeit much thinner) but also to various savoury dishes, such as tourtière ("meat pie"). I suppose it adds a little bit of extra weight on those love handles to keep you warm during the long winters.

You can purchase maple syrup almost everywhere they sell souvenirs or food; they even sell it at the airport for last minute gifts. If you're in Old Montreal, there's a central spot called Maple Delights on main drag rue Saint-Paul where they package their sirop d'érable in various charming glass containers, including iconic maple-leaf shaped bottles. And only the real stuff passes the test here. (Sorry, Aunt Jemima). You can choose from extra light, light, medium, amber and dark, which covers all taste preferences from slightly sugary to full-on caramel. You can also get maple candies, cookies, and butters, as well as candles and sweet-scented body products.

More budget conscious shoppers can do as the locals and stock up at a local grocery store where maple syrup is sold in cans – much better for travelling, although they can weigh down your check-in baggage like a ship's anchor. My mother-in-law used to buy it like this in bulk, and use the cans to refill smaller, more manageable serving vessels.